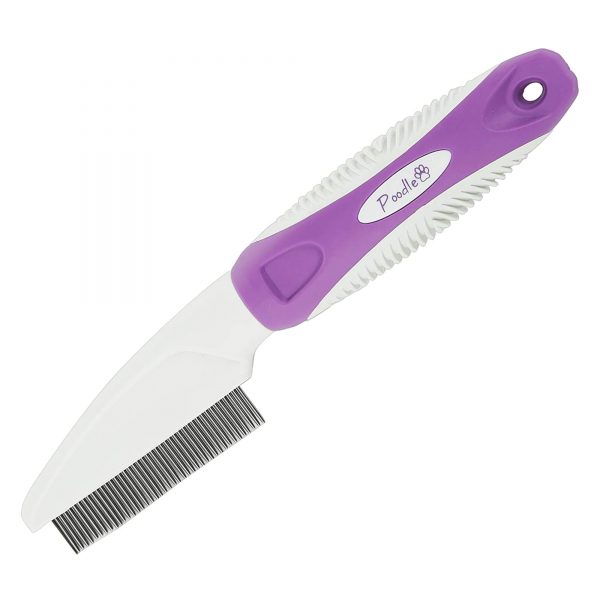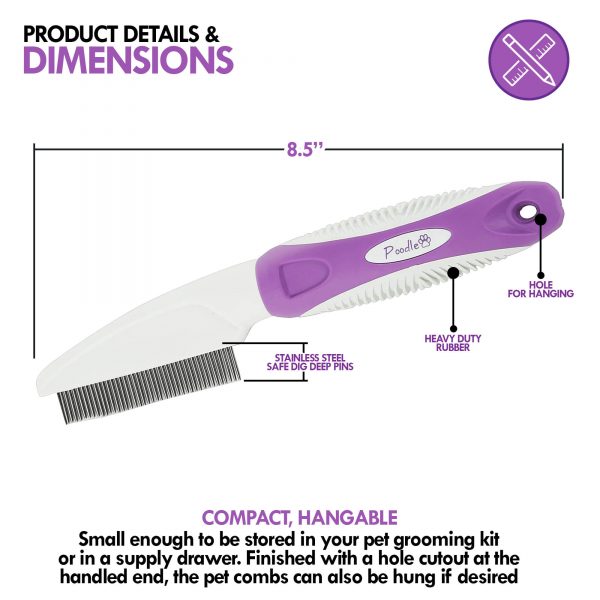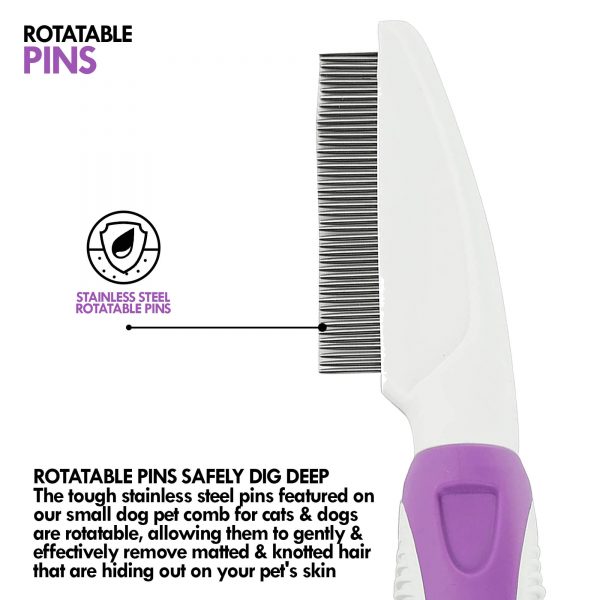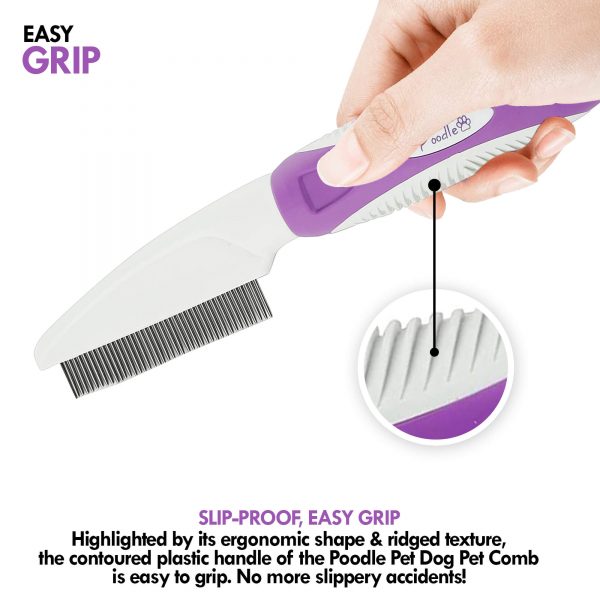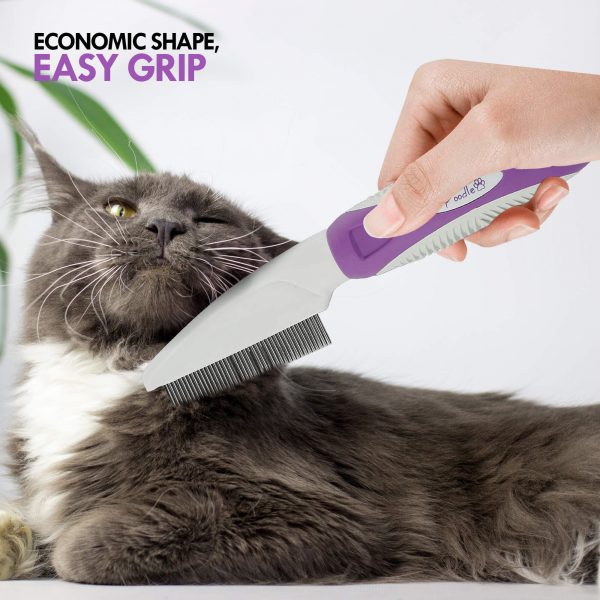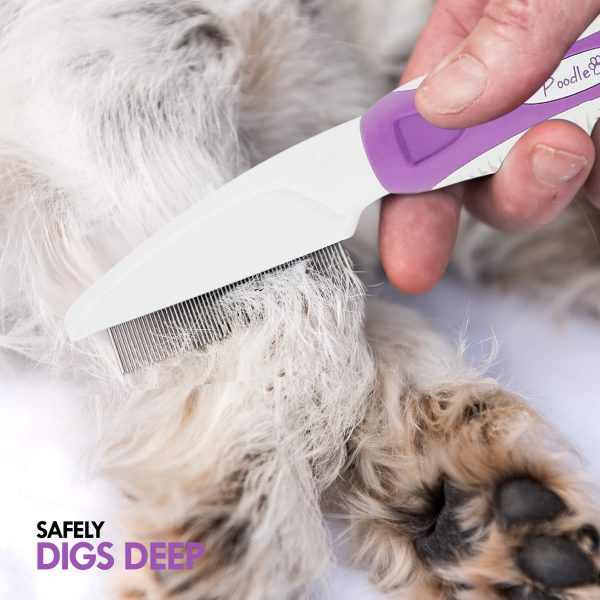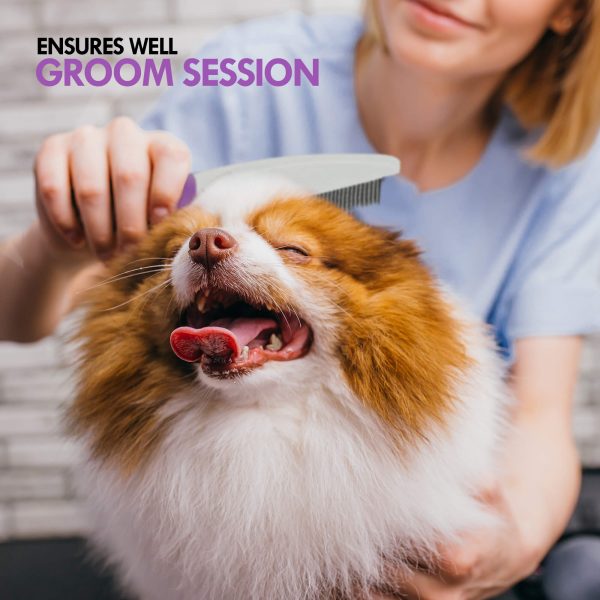 Dog Comb for grooming
$10.49
BEST CHOICE FOR DOG GROOMING: Looking to save money on groomer bills? Now you can make sure your pet is happy without having to dip into your savings. This steel flea comb is affordable & easy to use.

ROTATABLE PINS SAFELY DIG DEEP: The tough stainless steel pins featured on our comb for cats & dogs are rotatable

STRONG HANDLE, ANTI-SLIP GRIP: The ergonomic handle added to the cat & dog comb has been enhanced with a rubberized grip, thus preventing slippery accidents common when grooming your dog at home.

USE TO GROOM PETS OF ALL SIZES: Given its compact shape & size, this pet comb can be used for grooming dogs, cats, rabbits, horses & any other hairy animal .

EXTRA DURABLE CONSTRUCTION: While the average stainless steel pet comb is flimsy & difficult to use, ours has been crafted out of super strength materials that ensure it holds up well groom session after groom session.
Out of stock